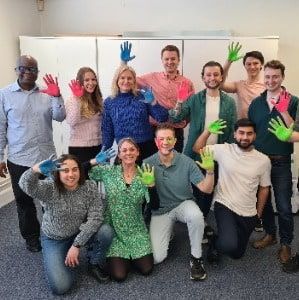 If you're an innovative, hard-working individual looking to build an exciting, long-term career in life science recruitment, we want to hear from you!

At Next Phase we are ambitious. We have a clear international growth strategy, with the investment to support our expansion into the United States and Europe.
We have a fantastic team of people at our modern office, right in the centre of Horsham, West Sussex. We always work collaboratively, whether in our shared work space in the office or during our work-from-home days on Mondays and Fridays,
We have great clients, a track record of success for over 16 years and an ongoing development of new business with the leading organisations within cell & gene therapy, medtech, biotechnology, pharma and rare diseases.

We offer clear and exciting career paths, whether you want to work in a pure Business Development role, grow your skills as a Talent Specialist or Account Manager, or manage a full '360' recruitment desk. Our rewarding career opportunities are supported by personalised and relevant learning & development programmes. Everything we do is based on our "People-First" approach, putting the needs and ambitions of our people at the centre of our business.

At Next Phase we are dedicated to building a diverse, inclusive and authentic workplace, so if you're excited about opportunities with us but your past experience doesn't align perfectly with every qualification in our adverts, we encourage you to apply anyway! You may be just the right candidate for other roles we looking to hire.

Alongside our work, we are all passionate about volunteering in the local community, fundraising for different charities, keeping a busy social calendar with loads of fun events and incentives, and attending and hosting events. Our charity partner for 2023 is Action Medical Research, a fantastic local charity helping tackle some conditions that can arise in children being born prematurely. Our fundraising events to date have included a 24-hour team cycle ride, skydiving, abseiling down the famous Spinnaker Tower,Tough Mudder, and hiking across the South Downs!

If you would like to discuss career opportunities with Next Phase and what makes Next Phase a fantastic place to work, get in touch on +44 (0)1403 216216 or e-mail us at info@nextphaserecruitment.com.If you would like to discuss career opportunities with Next Phase and what makes Next Phase a fantastic place to work, get in touch on +44 (0)1403 216216 or e-mail us at info@nextphaserecruitment.com.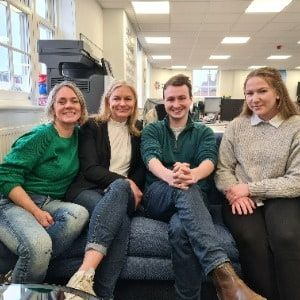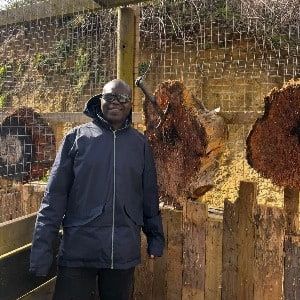 Building your career at Next Phase
We offer fantastic careers in a broad range of roles. We have ambitious international expansion plans and we give the space to our team to express themselves and develop innovative ideas. We are embarking on a period of rapid growth and are looking for bright, ambitious individuals to join us in Horsham, West Sussex (3 days a week in the office and 2 days a week from home). The many reasons to join Next Phase include:
Highly experienced and successful leadership team, with extensive knowledge of the life science sector

Well defined career paths for fast progression

Ongoing commitment to personalised learning & development, using both internal and external resources to nurture skills in recruitment at all levels of experience

Long-term flexible working, including earlier or later starts / finishes to fit in with your activities outside of work

Full tech suite, using market-leading tools to help you be highly successful

Industry-leading commission scheme: up to 50%

Vitality healthcare scheme and other excellent benefits, including vouchers, Amazon Prime membership, cinema tickets and more

Warm client relationships and lots of support provided to the sales team for new business development

Very strong financial backing, allowing us to make new investment in all areas

International office opportunities

Real commitments to promoting a diverse, inclusive working environment, recognising every person as an individual

Regular charity fundraisers, local volunteering and fun events
Click here to download our Next Phase Diversity Policy, which is out commitment to creating and nurturing a diverse, inclusive culture in our business.
Send us your details!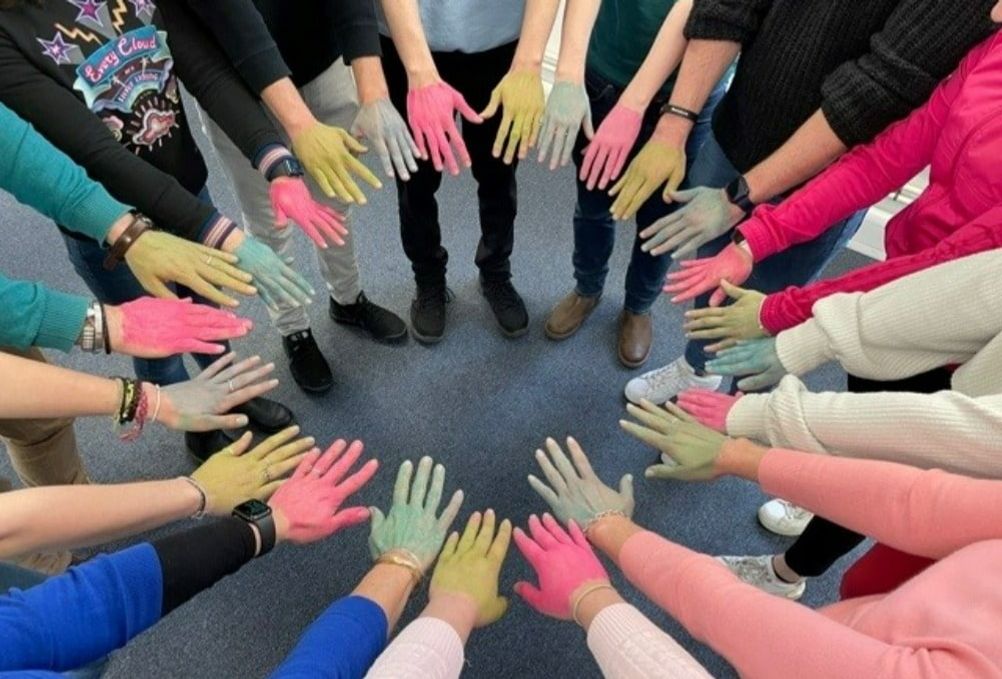 Six values that guide everything we do as a specialist life science recruitment consultancy:
People-First
At Next Phase we believe that treating all our contacts with care and respect at all times will build better relationships. We are a people enhancement company; personal progression and improvement are the foundations of everything we do. Being "People-First" is something we are all extremely passionate about. It also means putting patients first, recognising the incredible work that our cell & gene therapy, ATMP, biotech and medtech clients do to improve patients' lives.
Authentic
We pride ourselves in our honesty and sincerity, and above all else we are approachable. We believe our candidates, clients and colleagues will flourish on relationships that are built on reliability and trust.
Specialist
At Next Phase we are dedicated to the life science industry, developing expert knowledge to support and advise our partners & colleagues to secure the right outcomes. We share insights, engage in industry events and take an active interest in new innovations in biotech, medtech, cell & gene therapy, pharmaceuticals and rare diseases.
Collaborative
We strive to deliver genuine, reliable solutions to our clients; and we achieve this by working together as a team, sharing ideas and supporting each other in every project we undertake. We believe that this mirrors the patient-focused approach that our biotech, medtech and cell & gene therapy clients take, including with vendor-sponsor relationships to facilitiate clinical trials, GMP manufacturing and international supply of innovative treatments.
Innovative
At Next Phase we believe that to be competitive we need to be entrepreneurial and resourceful. We endeavour to create inventive suggestions for our partners & colleagues to help them excel. This includes making proper use of recruitment technology to support our work. Our biotech and medtech clients are true innovators and we strive to match this spirit of innovation through engagement with new ideas and technology.
Ambitious
We believe that our partners expect to be impressed. By being determined, working enthusiastically and resourcefully we can provide them with prompt, effective solutions. Every person at Next Phase is ambitious, both about their own career progression and how we want the business to grow internationally, across the UK, United States and Europe.
See what our people have to say...
Learn more about life at Next Phase!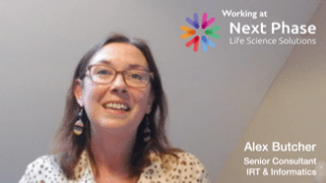 Working at Next Phase - an experienced recruiter's perspective
Alex Butcher describes her experience of working with Next Phase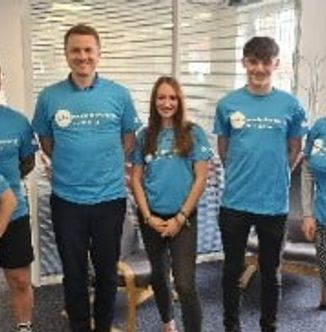 Charity Abseil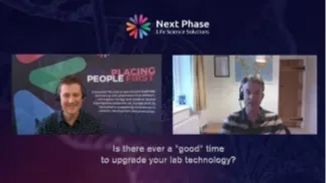 Podcast: "Is there ever a GOOD time to upgrade your lab technology?"
Roger Shaw from Digital Lab Consulting discusses how digital technology can help drive efficiency in the lab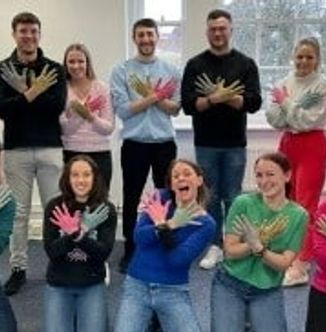 Rare Disease Day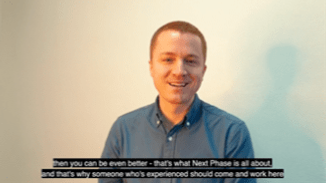 Attracting experienced recruiters!
Jake Thomas talks about why experienced recruiters should join us at Next Phase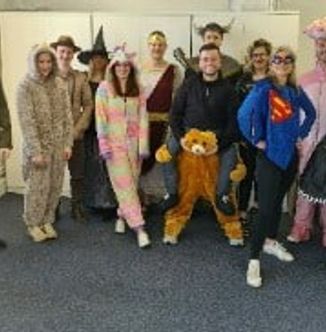 Comic Relief Day 2022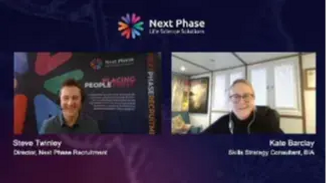 Podcast: "Nurturing talent within a skills-short market"
Kate Barclay (BIA) outlines how companies can access Apprenticeships to support the growth of the ATMP sector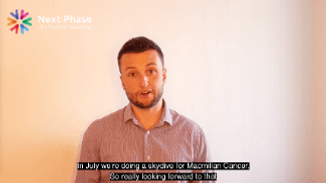 Volunteering, charity work and fundraising
We are passionate about giving back to the local community and charities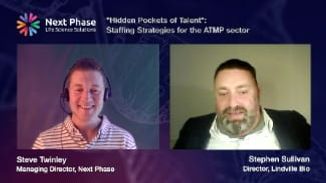 Podcast: "Hidden pockets of talent - staffing strategies for the ATMP sector"
Stephen Sullivan (Lindville Bio) explains how people from other industries can thrive in Advanced Therapies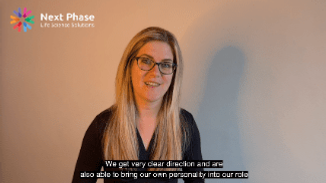 Leadership style and career paths at Next Phase
Our career paths give everyone a clear direction for how they can progress within Next Phase, boosted by internal training and support.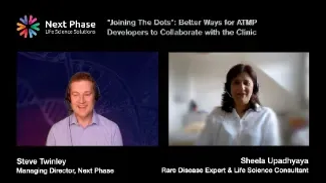 Podcast: "Better Ways for ATMP Developers to Collaborate with the Clinic"
Sheela Upadhyaya describes the importance of strong communication between Cell & Gene Therapy companies and the clinic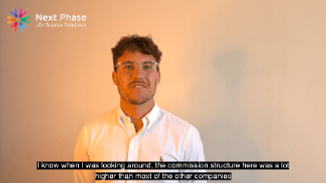 Commission structure and benefits of working at Next Phase
We are proud to offer an excellent benefits package (including healthcare) and commission, in addition to competitive salaries.
Quality

Quality Control Manager

Cork

Incredibly competitive with additional benefits

Read more and apply
"​I am so pleased I chose to join Next Phase. The career paths here are clearly defined and you are encouraged in a really positive way to develop yourself in all areas. The commission is fantastic and I am proud to work with such a supportive bunch of people."
April 2021

Ready to join Next Phase?
If you are an ambitious, hard-working individual who loves variety and the opportunity to work with innovative life science professionals, please get in touch!
View our current vacancies