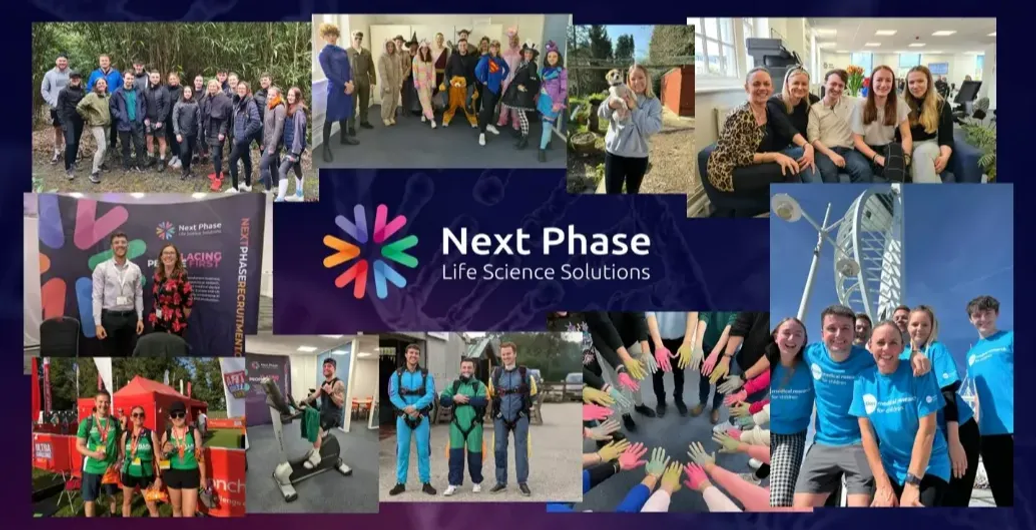 About Next Phase
Next Phase is a specialist life science recruitment consultancy, placing people first in biotech, cell & gene therapy, informatics, pharmaceutical and medtech companies across the UK, Europe and United States. We are passionate about playing our part in improving patients' lives, by accelerating life science companies' growth through securing market-leading talent.
If you are looking for an exciting career move in the life science industry, check out our latest jobs, register for job alerts or give us a call on +44 (0)1403 216216!
As APSCo members, we work to the highest standards of recruitment practice.
Visit this page to download a range of our free resources to help you in your job search.
Click to learn more
Business Support

Process Change Management Lead - Pharmaceutical

Redhill

Very competitive pay rate (Inside IR35)

Read more and apply

Software

Data Governance Lead (Director) - Contract

Tadworth

Flexible daily rate - contract Inside IR35

Read more and apply
We recruit exceptional individuals into permanent and contract roles around the UK, USA and Europe:
Watch these videos to learn more about Next Phase, our company culture and the work we do in the cell & gene therapy, informatics, biotech, medtech and pharmaceutical sectors: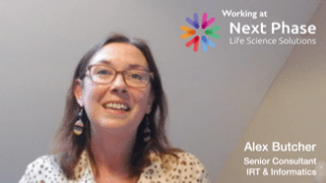 Working at Next Phase - an experienced recruiter's perspective
Alex Butcher describes her experience of working with Next Phase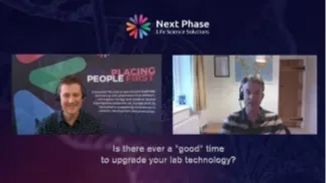 Podcast: "Is there ever a GOOD time to upgrade your lab technology?"
Roger Shaw from Digital Lab Consulting discusses how digital technology can help drive efficiency in the lab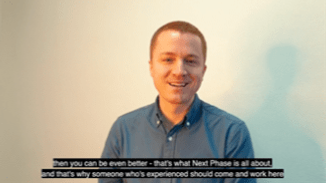 Attracting experienced recruiters!
Jake Thomas talks about why experienced recruiters should join us at Next Phase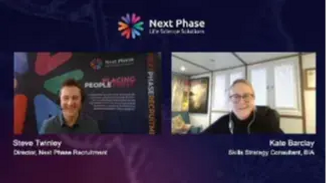 Podcast: "Nurturing talent within a skills-short market"
Kate Barclay (BIA) outlines how companies can access Apprenticeships to support the growth of the ATMP sector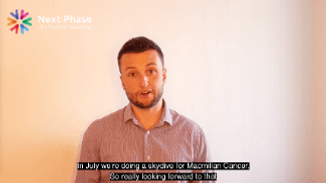 Volunteering, charity work and fundraising
We are passionate about giving back to the local community and charities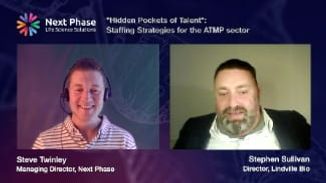 Podcast: "Hidden pockets of talent - staffing strategies for the ATMP sector"
Stephen Sullivan (Lindville Bio) explains how people from other industries can thrive in Advanced Therapies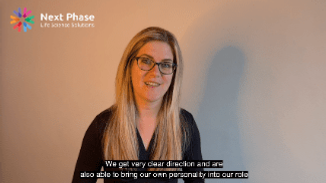 Leadership style and career paths at Next Phase
Our career paths give everyone a clear direction for how they can progress within Next Phase, boosted by internal training and support.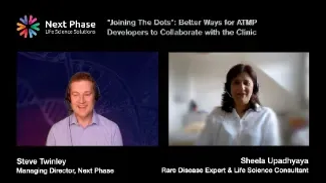 Podcast: "Better Ways for ATMP Developers to Collaborate with the Clinic"
Sheela Upadhyaya describes the importance of strong communication between Cell & Gene Therapy companies and the clinic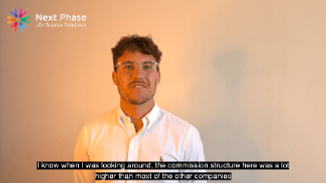 Commission structure and benefits of working at Next Phase
We are proud to offer an excellent benefits package (including healthcare) and commission, in addition to competitive salaries.
Six values that guide everything we do as a specialist life science recruitment consultancy:
People-First
At Next Phase we believe that treating all our contacts with care and respect at all times will build better relationships. We are a people enhancement company; personal progression and improvement are the foundations of everything we do. Being "People-First" is something we are all extremely passionate about. It also means putting patients first, recognising the incredible work that our cell & gene therapy, ATMP, biotech and medtech clients do to improve patients' lives.
Authentic
We pride ourselves in our honesty and sincerity, and above all else we are approachable. We believe our candidates, clients and colleagues will flourish on relationships that are built on reliability and trust.
Specialist
At Next Phase we are dedicated to the life science industry, developing expert knowledge to support and advise our partners & colleagues to secure the right outcomes. We share insights, engage in industry events and take an active interest in new innovations in biotech, medtech, cell & gene therapy, pharmaceuticals and rare diseases.
Collaborative
We strive to deliver genuine, reliable solutions to our clients; and we achieve this by working together as a team, sharing ideas and supporting each other in every project we undertake. We believe that this mirrors the patient-focused approach that our biotech, medtech and cell & gene therapy clients take, including with vendor-sponsor relationships to facilitiate clinical trials, GMP manufacturing and international supply of innovative treatments.
Innovative
At Next Phase we believe that to be competitive we need to be entrepreneurial and resourceful. We endeavour to create inventive suggestions for our partners & colleagues to help them excel. This includes making proper use of recruitment technology to support our work. Our biotech and medtech clients are true innovators and we strive to match this spirit of innovation through engagement with new ideas and technology.
Ambitious
We believe that our partners expect to be impressed. By being determined, working enthusiastically and resourcefully we can provide them with prompt, effective solutions. Every person at Next Phase is ambitious, both about their own career progression and how we want the business to grow internationally, across the UK, United States and Europe.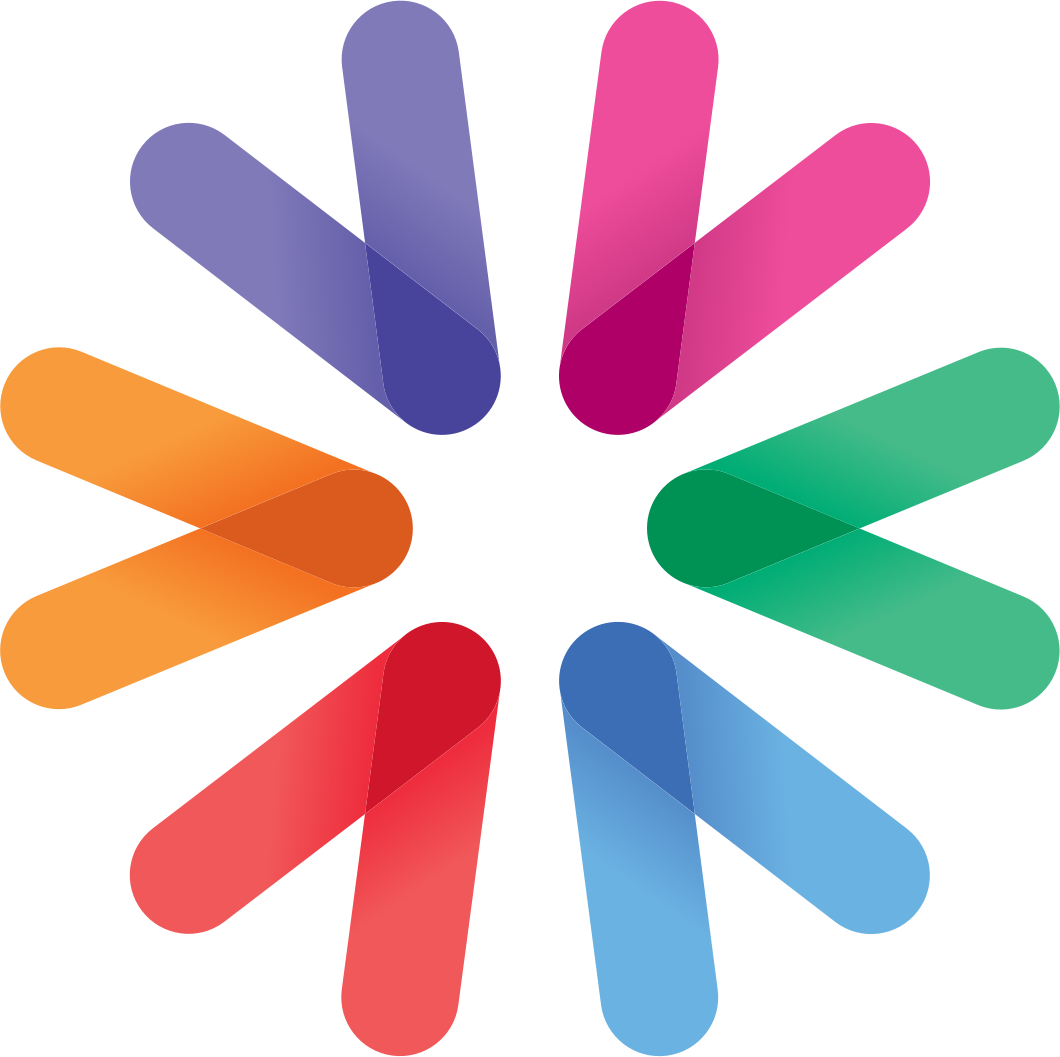 "Alex was fantastic"
​Alex was fantastic to work with throughout my recruitment process. She was really invested in ensuring that I understood as much as possible about the role offered and that it would be a good fit for me, and was so supportive with all of my questions. She kept in touch through the whole process, ensuring I had the best chance of success, and I would thoroughly recommend working with her.
"Wonderful Experience"
Wonderful experience to work with Alex. She walked me through the whole job searching process and gave a strong feeling being cared. She kept me informed and stand for me without doubts. Alex is very professional and engaged. Thank you Alex for your support!
Join us!
We are always looking out for ambitious, hard-working individuals to join our growing team at Next Phase. Are you a, motivated person with excellent people skills and some experience in a sales or client-focused role? Are you excited about building a varied and lucrative career in life science Recruitment? If so, we are expanding our team at Next Phase and would love to hear from you!
We offer a great work environment where you are given full autonomy to maximize your potential, alongside hybrid home / office working, industry-leading training, ongoing investment in new technology, excellent bonus package and clear investment plan for all areas of the company.
We work across the UK, Europe and USA and have clear, exciting expansion plans to broaden our presence in the United States and Mainland Europe. If you have the desire and ambition to be involved in this global growth, we would love to hear from you.
Call us on +44 (0)1403 216216 for a confidential chat!
Contact us for an initial chat!
Click to learn more
Upcoming events across the UK, Europe and USA in ATMP, Cell & Gene Therapy, Lab Technology, Pharma and RTSM:
News, Insights and Case Studies, to illustrate our recruitment and staffing capabilities:
Show all articles

Our latest life science jobs
We update our list of vacancies every day, so keep checking back to see what new and exclusive roles we are advertising, across a range of pharmaceutical, cell & gene therapy, rare disease, biotech and medtech businesses in the UK, United States and Europe.
Search jobs
Are you hiring?
Looking to recruit someone in a senior or strategic role? Interested in being introduced to potential investors? Contact us for an introductory conversation about how Next Phase can help you enhance your workplace performance.
Post a vacancy